Udforsk Aalborg fra det centrale punkt
Family Room for 4
Family rooms for 4 are designed to host FOUR guests at a time.
The offer includes 2 double rooms, which are connected by a private hallway. Both the rooms are equipped with a  private bathroom, a flat screen TV and a desk accompanied by a chair. They have access to the hotel´s WIFI network.
The windows are oriented either to the streets of Aalborg or to the lounge area in order to guarantee a calmer sleeping option without the rush coming from the city centre.
The breakfast is included in the price of the room. 
 Room for 4 guests
 2 double beds
 2 private bathrooms
 2 desks and chairs
 2 flat-screen TVs
 Free WiFi
For booking of Family room for 4, please, contact us on our e-mail or phone number.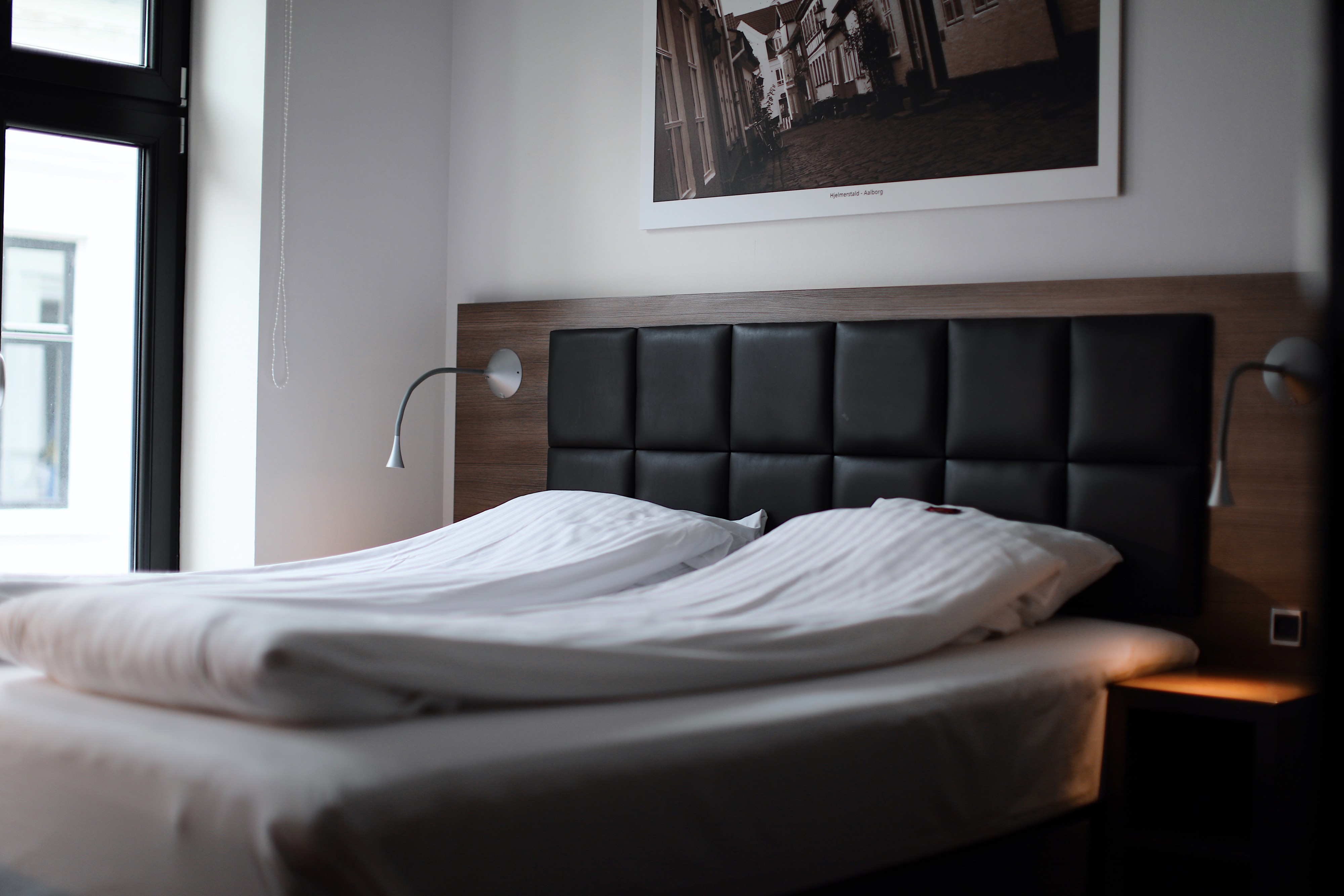 ✓ Boosted comfort & personal space
✓ Suiatble for longer stays
✓ Good value per price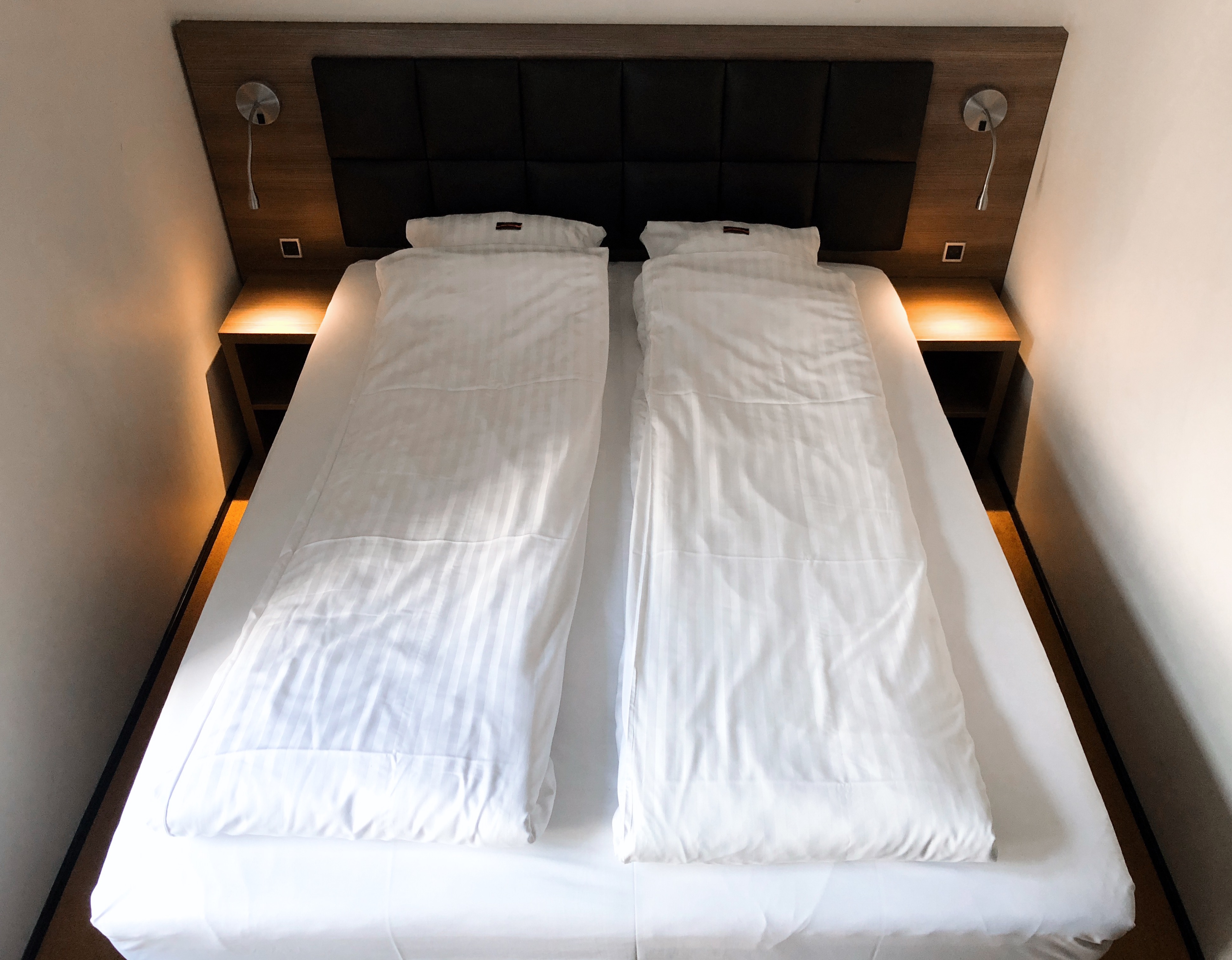 ✓ Boosted comfort & personal space
✓ Suiatble for longer stays
✓ Good value per price